We have had our share of snow in Michigan over the last few weeks. My students are loving it! Due to all of the cold, we have had several days of inside recess too. My class this year does not seem to mind too much as they are huge fans of all of the LEGOS and Lincoln Logs in my classroom:)
Anyway...I saw an idea on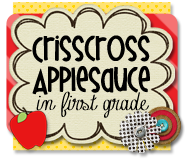 (
Facebook page
) over the break that I had to try!
The students wrote "snow similes." I found a product on TPT for this and it was
free
! You can see it by clicking on the picture.
Next, the students each designed themselves for this writing craftivity. Many thanks to:
free
template to do so! You can see her blog post/template
here
.
This is how some of them turned out in my class.