I am linking up with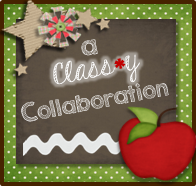 for the
I am very excited about this linky party because I switched school this year so I had an entirely new classroom to decorate! I have done an ocean/beach themed room for the majority of my years teaching. I did an up north/camping themed room when I taught 3rd grade which went very well with studying Michigan. But last year I decided on a MSU/sports themed room and decided to do it again this year! :)
This is a view of my calendar area. My new magnetic whiteboard is very weak. If anyone has a suggestion for a good place to buy reasonably priced strong magnets, please let me know:) I am so excited to have a real classroom rug this year for my first time ever!
I am loving all of the storage in my new room! With having to store two grades (1st and 2nd grade), I need it!
This is a view of my library and tables. The word wall is one I made (baseballs and basketballs) and can be purchased in
my Teachers Pay Teachers store.
I am also loving having 5 computers for the kids and one at my desk! The one thing that I am missing is a kidney shaped table for guided reading/guided math (and I can't get one). If anyone has any pointers as to how to best teach those, I'd greatly appreciate it!
In celebration of my new sports themed room, I am offering to giveaway anything sports related in my store to the first two people who comment with their e-mail and their sports product choice from
my store
to this post.
Well, I hope that you liked your tour of my new room! I am looking forward to school starting on Tuesday! :)