I am linking up with Courtney at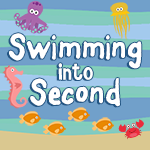 for "Top Ten Tuesday: My Dream Classroom." After all, a girl can dream:) I work in an older school (1950s). Although I am very thankful for the many things that we do have...ELMO, several computers in the classroom, projector (linked to a computer, ELMO, and DVD player). I do not miss the days at all of wondering if my overhead projector would work (it had a mind of its own)!
I am including things that I don't have, but if I become the next Deanna Jump I may purchase...LOL :)
1) An Ipad for every student
I have had a tablet for a couple of years now, and just replaced it with an Ipad Mini. There are so many great apps out there that would help the kids to work on reading, word study, math, etc.!
2) More bulletin boards
In my school grades 3-5 have tons of bulletin boards and group bathrooms, while 1-2 have classroom bathrooms but are lacking bulletin boards (K has the best of both worlds:). I would love to post more things, and while we are at it some sticky tack that actually sticks! :)
3) Smart Board
There is one in our media center, but having one in my classroom would be wonderful as there are so many great programs out there!
4) A really nice classroom rug
I have carpet in my classroom which I appreciate, but rugs make such great dividers! The only rug that I have is my "sand carpet." I call it that because it is a piece of dorm carpet (got it at Sam's or Costco for like $20) that looks like sand. A different carpet would be fun:) Here is an idea of something I would like.
5) A room with a different view
My classroom faces a busy street with the fire/ambulance department right down the street. The sirens can be very distracting...not to mention how the police stop people in front of our classroom all of the time. I stress with the kids how they are doing their jobs and we need to do ours:)
I am grateful for all that I have, but I feel like these would make great additions to my classroom! :)