I am linking up with Lory for her "Summer Blog Linky Party."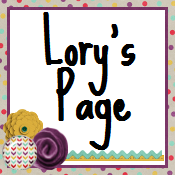 I feel like writing is my weakest area of teaching. I am really working on improving it this summer through reading and learning from others. One thing that I do is to use writing across the curriculum.
Journal Writing
My students do journal writing in their spiral journals every morning. I have several books that have writing prompts, and choose one for the day. Students are expected to have a title, and several sentences that relate to the topic. I up the expectations throughout the year, asking them to focus on what we are working on in writing as much as possible (ex. strong verbs, leads).
Daily 5 Writing
Now, for those of you who completely follow the Sisters, I do "write about reading" instead of "work on writing" as I do that at a different time of day. I feel that during reading workshop, it is important for students to write about the books that they are reading. This is typically in their reading journal (black and white composition book). I provide them with a list of prompts that we have practiced.
Here
is an idea of what I use.
This
is another example.
Writing Workshop
As I am sure that many of you do as well, I have writing workshop. I have a mini-lesson, work & writing conferences time, and sharing. At the beginning of the year, we made
writer's notebooks
so that students could never say, "I don't have anything to write about."
I am really looking forward to using this new writing program to help guide my instruction this year! Does anyone else out there have any experience with it? When they have finished working on the lesson, they can free-write. I have many options including: pictures to write about, and writing pockets (below). As for pictures to write about, I am lucky that I kept a whole bunch of teaching magazines, parenting magazines, and veterinary journals that my sister has so kindly kept for me. I have parents who help to find and cut out suitable pictures.
My kids love these! With having the split, I have both the K/1 and the 2/3 versions (they have a 4/5 version available too). They are divided into topics, and then have pictures with word banks as well as 3 leveled writing prompts. I think that one could make their own as well. I find that they really help with having kids work on adding details to their writing!
Writing in Other Areas
I have students write as much as possible to explain their thinking in math. We also do a lot of writing in science and social studies as well.