I am linking up with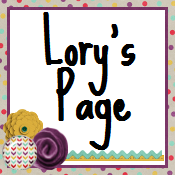 for her "Summer Blog party!"
This week we are focusing on "read to self" and book organization.
Library Organization
I have to say that I LOVE my classroom library! Unfortunately with being on summer break, I do not have any pictures. I have thousands of books, thanks to my parents who kept all of mine, plus many library and garage sale finds over the years:) My school provides some books as well. All books are leveled with F&P leveled color ranges as follows:
A-C red
D-E yellow
F-G dark green
H-I blue
J-M orange
N+ light green
The levels are posted with either a sticker or a crayon in the inside back cover of the book so reading levels are kept as private as possible. I have two sections in my library: fiction and non-fiction (each have multiple sets of bookshelves).
In the fiction section I have several author bins in the author/book series study section (ex. Magic Tree House, Laura Numeroff). Other than that, the fiction book are divided into bookshelves/bins by color (all red in one bin).
The non-fiction section is made up with about 20 bins depending on topic (ex. weather, biographies, animals, etc.). I have the colors mixed up in here so that if they are looking for a weather book, they can find one that is their leveled book color.
Read to Self
I divide my students up throughout the week so that only a handful of students choose their books each day (they choose the following day if they are absent on their day). This allows me to have a few minutes each morning to help kids to find appropriate books that they are interested in. They have their seat sacks to hold their books so that they can easily read them if they have an extra minute or two and they don't have to go across the room to a book box.
During "read to self" time, students are able to get a pillow, or a stuffed animal from my stuffed animal collection to read with. I have many book characters too. The kids love this! They know that whatever they choose, they have to have by the time I finish counting down or they don't get anything for that round. You can read more about how I keep things fair with my
It's My Turn! post
.
Happy reading! :)