I can't believe that it is already May! So...it is time to link up for May's Currently:)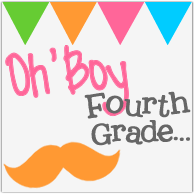 I am listening to the news, but that is because I have a hard time watching a tv show while blogging...I realize half way through the show that I have no clue what is going on:)
I can't believe that there are only 22.5 days of school left! I have such a wonderful class this year, and am really going to miss them next year:( But, that also means 22.5 days until vacation:)
I hope to stay in lower elementary but you never know! If I end up teaching 4th or 5th grade, another 2nd grade teacher (formerly a middle school math teacher), has kindly agreed to give me some tutoring sessions over the summer. Although I excelled in math in 5th grade, I have a feeling that I may have forgotten it a bit...LOL.
I saw my workout buddy's baby today for the 2nd time. She is 2 weeks old and sooo cute! Not to mention a stress reliever:)
Who doesn't need more hours in the day???
My bucket list...I feel like I will be in the car a lot this summer as my sister is having a baby in a few weeks and lives 9 hours away so I know that my parents and I will probably make a few trip down there. Other than that, I have books to read, movies to watch, trips to go on, TPT things to make and update, and good ol' sleeping in:)