I am joining up with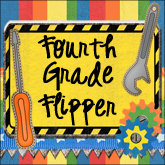 for "Tried it Tuesday." I don't know about you, but I have the worst time of keeping track of whose turn it is for special things in my classroom. This is a solution that I just came up with (although I am sure that someone else in the world has probably also done it but I just never saw it). Anyway, I hope that it will help out at least someone reading this:) I created a list of my various reading and math groups, and keep track of whose turn it is with push pins. My "teacher assistant" of the week (they keep their jobs for a week in my classroom) has the job of moving the push pins down to the next person after reading and math. If the reading/math captain is absent on their day, I just move it to the next person and they miss their turn.
During literacy centers, my reading captain gets to sit in the rocking chair on their day. They really like this and there is no arguing about who gets to sit there:)
During math centers, my math captains have several jobs and privileges. When they are at my table for guided math, they get to sit by me and pass out and collect everyone's books and math folders from their group's math drawer. They also get to sit in the teacher chair with wheels at the computer for their computer math time. In addition, they get first choice of math activities/games when they are at the math game & activity center.
These push pins have made my life so much easier and so much less arguing in the classroom!!! Oh, the things that you wake up in the middle of the night thinking out...push-pins:) I tend to get many of my classroom improvement ideas in the middle of the night...LOL:)
Does anyone out there have any other ideas to aid in this area?